Allgemein
Storytelling & Making Yourself Heard – Girls Getting Started Basel #1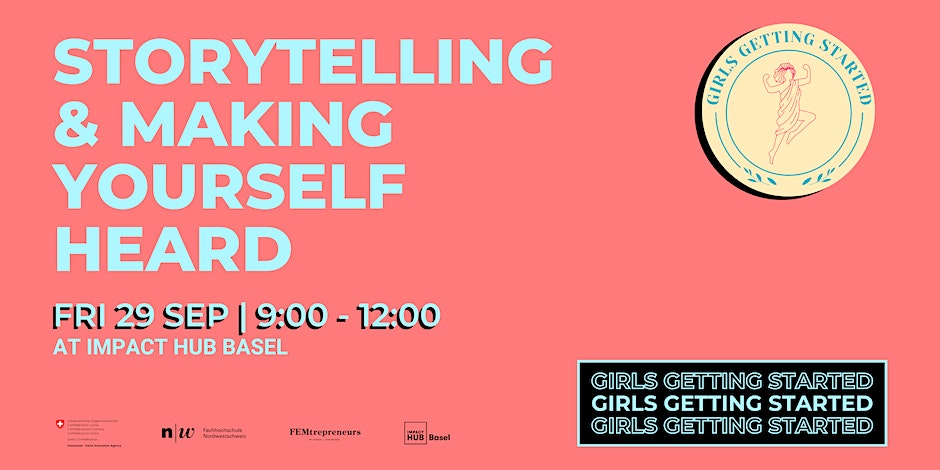 What can you do to rise above the noise? How do you stay true to yourself rather than catering to outside voices? How do you represent yourself in an authentic and true way?
Telling a captivating story is a bedrock skill to improve personal relationships, share a vision for the future, and ultimately power your voice when feeling pushed aside by self-doubt. Holding to some guiding principles from a communication expert and inspiring founders will help you convey your ideas and get your voice heard. Join us for an insightful morning that celebrates and amplifies the stories of female entrepreneurs. Through keynote and roundtable discussions, connect with inspiring female founders who will share their experiences, highs, lows, and resilience stories as entrepreneurs! Ask them your burning questions in the roundtables, discuss your ideas with like-minded peers, and connect with supportive players from the Swiss start-up ecosystem during a networking brunch.
Friday, September 29th, 2023
9 – 11 a.m.
Networking Brunch until 12 p.m.
Impact Hub Basel, 105 Horburgstrasse 4057 Basel
Partners: Impact Hub Basel, FHNW, and FEMtrepreneurs (Innovation Office of the University of Basel)
back to all articles