Allgemein
FemTech Female Founders Event in Bern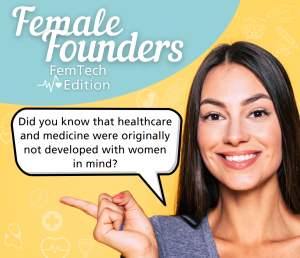 Are you aware of the gender data gap in healthcare? Want to know more
about a lucrative growing market? Still today, we lack knowledge
about women's unique healthcare needs. FemTech start-ups are
about to change this! Join us to discuss entrepreneurship &
FemTech with experts and founders whilst learning more about
innovations in women's health.
September 20th, 2023
6.00 – 9.00 pm
University of Bern
Registration: https://entrepreneurship-training.ch/female-founders/bern/registration/
back to all articles